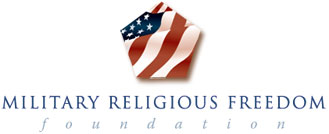 ---
Cadets' guest speaker
will focus on Christianity

Pam Zubeck
March 28, 2008

Air Force Academy cadets will hear a different perspective on war and religion than the one delivered by three "former terrorists" in February.
On April 9, the academy will host former U.S. ambassador Joseph Wilson, who questioned President Bush's reason for invading Iraq; Reza Aslan, a young scholar and author of "No god but God: The Origins, Evolution, and Future of Islam"; and academy graduate Mikey Weinstein.
The three represent the Military Religious Freedom Foundation, a group Weinstein, who is Jewish, founded in 2005 amid allegations the academy promoted evangelical Christianity.
The speeches were booked after Weinstein asked that cadets hear from others who don't share the view that "Islam is the devil," a stance advanced by those who spoke on Feb. 6.
Walid Shoebat, Kamal Saleem and Zachariah Anani said they belonged to terrorist organizations in their youth but renounced their pasts after converting to Christianity. Dean of Faculty Brig. Gen. Dana Born, an evangelical Christian, invited the men to speak.
Historians and security experts questioned their credentials, and a national Islamic civil rights group urged the academy to offer "a balancing perspective."
Academy spokesman Johnny Whitaker said the April 9 speeches to about 90 faculty and hundreds of cadets are part of an attempt to expose the wing to a variety of perspectives.
"We try to bring in speakers of myriad viewpoints on all kinds of subjects," he said. "Terrorism is right there at the top of the list. It's all done under academic freedom."
Weinstein said his message will counter what he believes the "former terrorists" said.
"This is not a war of fundamentalist Christianity against fundamentalist Islam," he said. "It's a war that involves providing for the national defense of the American people pursuant to an armed forces that is governed by the U.S. Constitution."
The Constitution, he said, allows all religions to flourish while barring the government from endorsing any one of them.
He said the sessions will include clips from "Constantine's Sword," a movie that debuts April 18. Much of the film was shot at the academy and in Colorado Springs. It is based on a book by James Carroll about religious intolerance, with a focus on "Christian antisemitism as the model for all religious hatred," according to the movie's Web site.
Whitaker said he didn't know how much the academy would pay Weinstein, Wilson and Aslan. The three who spoke in February were paid $13,000 total.
The speeches aren't open to the public.
---
SUPPORT MRFF
As we continue to fight in the courts, the media,
and in the minds and hearts of our fellow citizens,
we need your ongoing support.
Make a secure donation of $25 or more.
Both Click and Pledge and PayPal accept most major credit cards. PayPal account not required for donation.

Your generous tax deductible pledge will help protect religious freedom in America